CBS LAMIC Online Conference
the site is under preparation, expect changes
Welcome to the CBS LAMIC Online Conference. The conference will happen on 16th and 23rd of May 2022.
What is CBS? CBS stands for contextual behavioral science. CBS is a behaviorist approach to human suffering and flourishing that aims to research and promote ways in which people can deal with their human condition and find ways in which to thrive in their inner and outer environment. The main organization focused on generating interest in CBS is Association for Contextual Behavioral Science, which has its chapters in many parts of the world.
What are LAMIC? LAMIC stands for low and middle income countries as measured by the GNI per capita (keeping in mind that even within the "high income" bracket there is a huge discrepancy between the higher and lower income countries). All of the invited presenters are from low and middle income countries.
Stated values. The conference is organized as a way to embrace modern technology in such a way that
creates bridges between people from different parts of the world
helps to mitigate economic discrepancies and differences in opportunity related to financial inequality
gives researchers and mental health specialists from LAMIC countries space to create, express and share
generates fun, connection and a healthy dose of anxiety for the presenters
How do I attend the conference?
Registration and fee. In the name of accesibility the participation in the conference is free of charge. In the name of simplicity and as little bureaucracy as possible there is no registration required. Just click the link.
Accesibility. All of the lectures and workshops will be recorded and made available on here YouTube. You are very welcome to attend regardless where you connect from. There might be a limit of live participants, but if you can't attend due to any reason then simply wait till the videos appear online.
Zoom participation link: soon.

The plan of the conference
Many thanks to the presenters who decided to take part in the event.
Presenters
The list will be gradually updated and then ordered chronologially once the full number of presenters is known and the final timetable is set.
Until then please take a peek what nice people have already agreed to make this conference happen.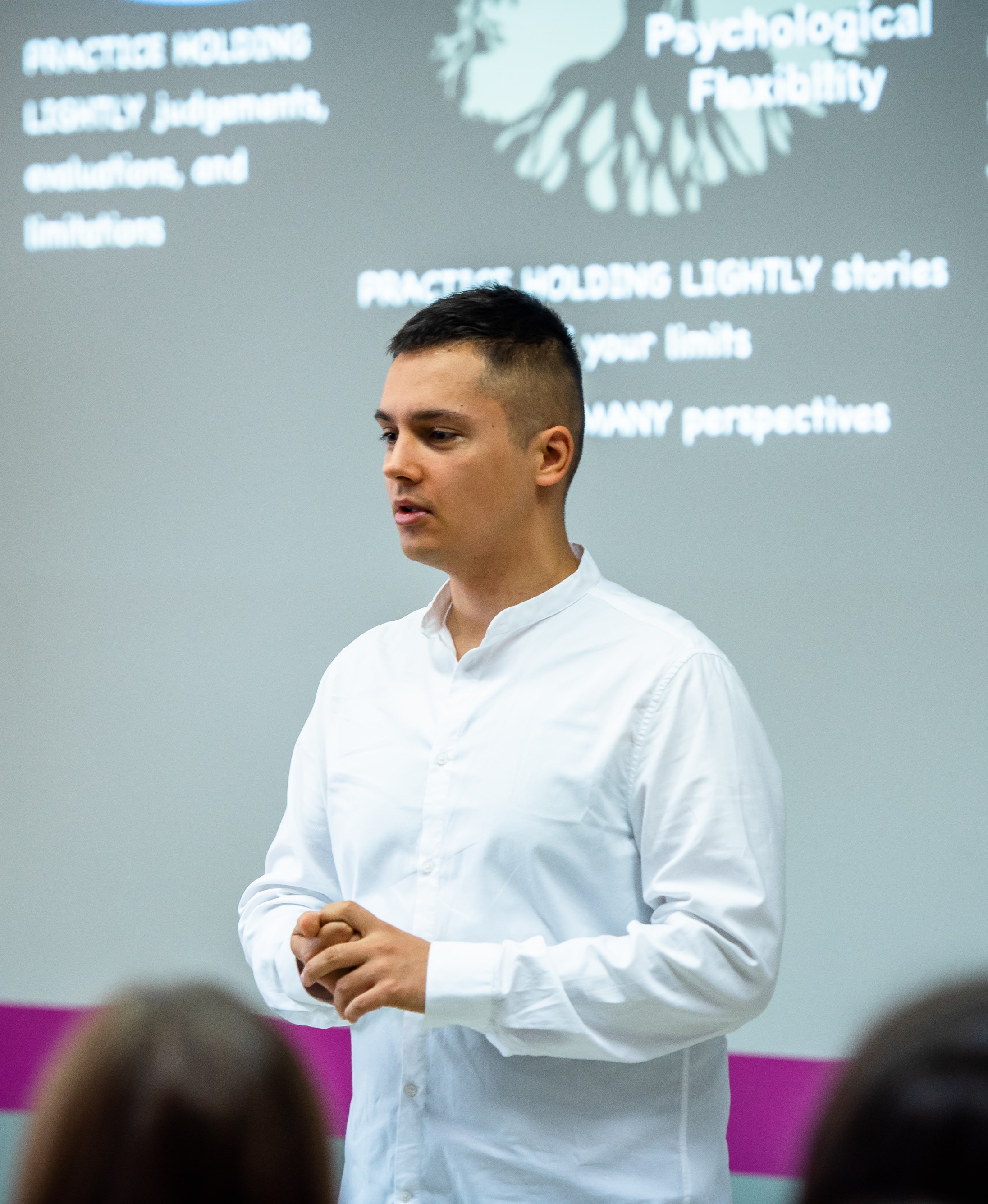 Spirituality as a behaviorist sees it
In Poland (and most probably other countries too) we are used to identify spirituality with religiosity, authoritarian political and economic structures and rigid rules adjusting the flow of social and inner life. The related oppressiveness is actually the opposite of the spiritual experience, connected in multiple spiritual traditions with a deeply personal experience of love, freedom and consciousness.
The distinction eluded behaviorists throughout the decades, conflicted by the scientifically controversial status of the spiritual experience and the fusion with religiosity understood as a social custom and a mix of superstitions. In 1984 Steven Hayes published Making sense of spirituality – a behavioral analysis of spirituality, in which he argues against treating this sphere of human activity as a non-scientific event. Instead, he proposes monistic, congruent with behavioral principles fundamentals that will fuel key issues undertaken in ACT. Indeed, this paper is understood as a symbolic beginning of acceptance and commitment therapy.
During the lecture I'd like to acquaint the listeners with Steven Hayes' original way of thinking. We'll consider spirituality as a behavior specific to humans, important to psychotherapy, ready to stimulate both during the human development and in the therapeutic room, and possible to research in an experimental way.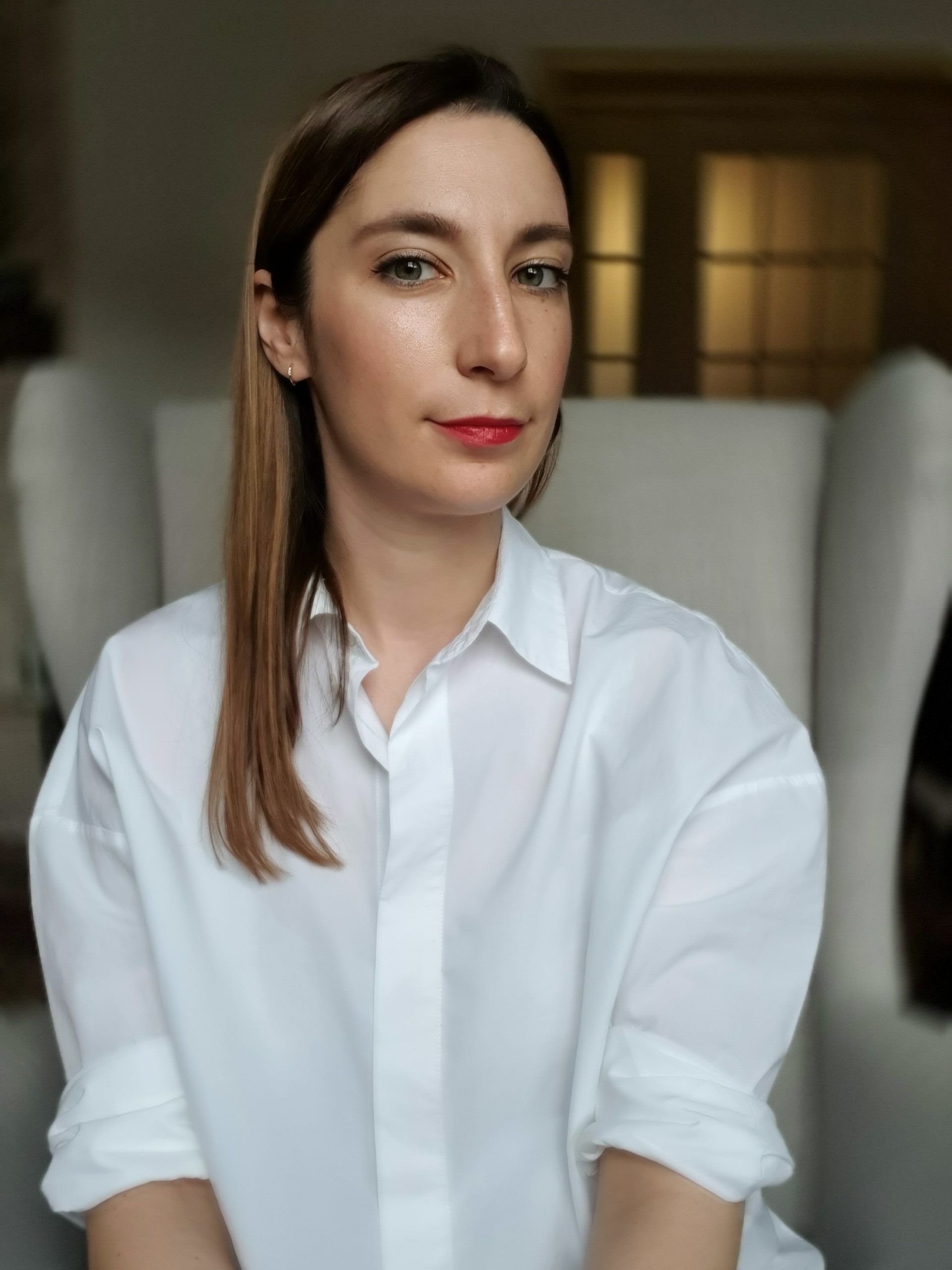 Silvia Goliţă (Romania)
Silvia Goliță, MSc Ma, is a Romanian psychotherapist and clinical psychologist specialised in ACT and Schema Therapy. She is a founding member of the Romanian ACBS Chapter and an active and engaged member in her local ACT community. Silvia is also specialised in psycho-oncology and is currently conducting her PhD building and implementing an online ACT intervention for breast cancer patients. She is passionate about both working in individual therapy with clients and teaching ACT to larger groups of mental health professionals.
ACT for cancer care
The cancer diagnosis and subsequent treatment affect all domains of the patient`s life. A high number of patient struggle to adjust and report problematic levels of distress at many points through diagnosis, treatment, and survivorship. These patients face the challenge of not just dealing with physical symptoms but being able to live a rich and meaningful live even in the mist of fighting for one's life.
A growing number of studies have shown that Acceptance and Commitment Therapy (ACT), by increasing individual's level of psychological flexibility, can more effective that other frameworks of psychological intervention for this population.
This 90-minute webinar is aimed at practitioners who support people diagnosed with cancer. It will briefly introduce the Acceptance and Commitment Therapy model as a way of making sense of and helping with, the challenges of living life well throughout the cancer trajectory. It will include:
The ideas behind the model
The evidence-base
The core ACT processes as applied to cancer care
Trying out some initial techniques that can be incorporated into your practice.
The webinar requires a minimal knowledge in ACT and is suitable for psycho-oncologists and psychologist working with cancer patients both in in-patient and out-patient settings.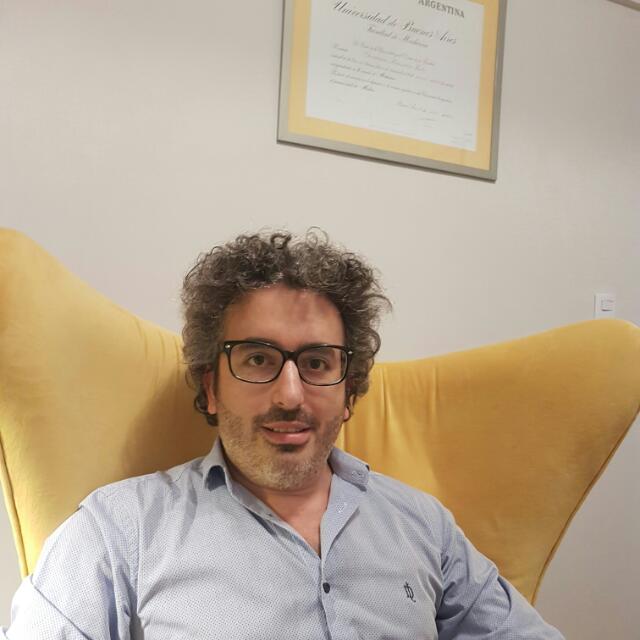 Germán L. Teti (Argentina)
My name is Germán Teti, I am a psychiatrist and an ACBS Peer-Reviewed ACT Trainer. I am the President of the Argentina Center for Contextual Therapies Foundation. Also, I´m the Past President of the ACBS Argentina Chapter. Besides, I am the Head of the inpatient Unit at the Braulio Moyano Public Mental Health Hospital in the city of Buenos Aires.
I started my residency in psychiatry in 2007 and from my beginnings I was very interested in cognitive-behavioral psychotherapies, a fact that led me to study abroad and in my country. In 2013, I did my first intensive training in acceptance and commitment therapy (ACT) at the Boot Camp in Florida and since that moment my interest in the model has increased to such an extent that it has become my main clinical reference. I´ve had the opportunity to attend many workshops where I could learn from important referents in this field such as Steven Hayes, Kelly Wilson, Carmen Luciano, Niklas Törneke, Sonja Batten, Emily Sandoz, Juan Pablo Coletti, Francisco Ruiz and Robyn Walser.
I was also on a research scholarship granted by the Government of the City of Buenos Aires to study the suicidal behavior of women who were hospitalized due to self-injuries. Finally, in December 2020 I was recognized as a Peer-Reviewed ACT Trainer.
Developing functional awareness of our own experience in session
One of the obstacles to promoting psychological flexibility is the therapist's difficulty in discriminating his own experience. The same processes undergone by the client (fusion/avoidance) are present in the therapist. These functions become present in session as a result of the personal history of each individual. In this sense, it is essential to work to strengthen the discrimination of the variables that influence the therapist's behavior. This implies the development of a repertoire of awareness of the impulses, emotions, sensations and thoughts that arise as a consequence of the therapeutic interaction.
Learning objectives
Raise awareness of your personal experience and its influence on in-session behavior.
Identify functionally your own behavior in-session.
Develop skills to response effectively to your own experience promoting flexible
therapeutic interactions.
Francisco J. Ruiz (Colombia)
Manuela O'Connell (Argentina)
Stavroula Sanida (Greece)
Priscila Rolim de Moura (Brazil)
Krisztina-Gabriella Szabo (Romania)
Mônica Valentim (Argentina)
Hannah Bockarie (Sierra Leone)
Paulo Gomes de Sousa-Filho (Brazil)
See who promotes the conference